Group Payment Option (GPO): Voluntary K-12 electronic device protection | Sign Up Here!
Group Payment Option (GPO): Voluntary K-12 electronic device protection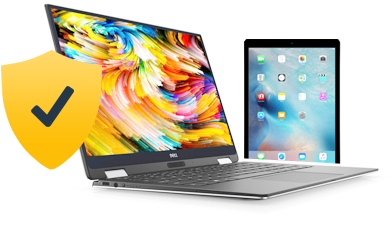 Accidental device damage coverage at NO-COST to your school or district!
Parents Get Discounted Group Pricing with GPOs!
Never stress over broken devices again! GPO is a hassle-free opt-in program that allows parents to purchase insurance coverage for student technology online! Make sure school-issued laptops & tablets are protected from costly damages like cracked screens, spills and even theft!
With Group Payment Option (GPO), your school is in control!

Full Control to School
Families pay for protection, while the school maintains and manages the coverages and claims.

GPO Landing Web Page
Customized with your school name and logo, a purchase page is created and hosted by us.

Payment Processing
All payments are processed securely via our website! Schools will not be required to collect premiums.

Multiple Devices
GPOs can provide purchase options for multiple devices on the same school landing page.

Custom Applications
Custom fields can be added to the application like student ID, parent name or grade level.

Custom Messages
Specified instructions or messages can be added to the landing page as requested by the school.

Enrollment End Dates
Require parents to get coverage before the school year starts.

Receipts & Reporting
Order confirmations sent to parents via email. Enrollment reports are provided to the school when GPO ends.

Chromebooks,
Macbook & Laptops

iPads,
Surface Pros, Tablets

Accidental Damage Coverage
(Cracked Screens & Liquid Damage)

Theft, Fire & Vandalism
Protection & More!


Super-Fast Claim
Payout

Unlimited Claims
$0 Deductibles Available

Repair or Replacement
Guarantee on Approved Claims

#1 Provider of
K-12 Device Protection
Save parents from out-of-pocket expenses when their student breaks their laptop or tablet!
| | | |
| --- | --- | --- |
| | | *Based on an active insurance policy with paid premium and $0 deductible. |
Request a GPO
To request a GPO for laptop or tablet insurance, please fill out the form. One of our representatives will get back to you with a insurance quote and information to proceed with the GPO registration.


Fill out the form below to request a GPO.