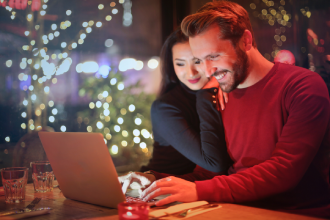 It's an undisputed truth that the holidays are a time of joy, celebration and happiness spent with family and friends. But all those family members and friends means lots of Christmas presents to buy, which can sometimes wreak havoc on your wallet. If the holiday season has you worried about the potential state of your finances, these seven money-saving tools can help you save your money, and your sanity, this holiday season.



If you're a fan of online shopping, then Honey will be your new best friend! Honey is a browser extension that automatically finds and applies coupon codes when you checkout. It's easy to install and even easier to use. All you do is download it and then just do your shopping as normal. Once you're done, all you do is click a button and Honey will apply the best coupon codes to save you the most money. Honey works with thousands of retailers, including Sephora, Best Buy, Amazon and more.
CamelCamelCamel
Anyone who shops Amazon frequently knows that the prices are constantly changing, so it can be hard to determine if you're getting the best deal. CamelCamelCamel is an Amazon price tracker that is constantly tracking the prices of products. Using the site, you can view the price history of products and even set price drop alerts to notify you when a product you have your eye on is discounted.
Download CamelCamelCamel Today


Who can forget the dreaded feeling of leaving your stack of coupons at home or wasting your Saturday clipping coupons? Not anymore! The SnipSnap app gives you all the perks of coupons with none of the hassle. Find a coupon you like? Don't clip it and risk losing it. Simply snap a picture of it and SnipSnap will convert all the text, images and barcodes into a mobile offer that you can redeem off your screen. You can also search their coupon database for thousands of coupons to meet your needs. The app will even remind you when your coupons are about to expire or if you enter a store that you have coupons for.
This app is an oldie, but a goody. One of the OG coupon apps, there's a reason it's been around for over 10 years. RetailMeNot literally has coupons for everything - travel, electronics, clothing, restaurants - if you can think of it, RetailMeNot probably has a coupon for it. You can download coupon to use in store and also find codes that you can use online.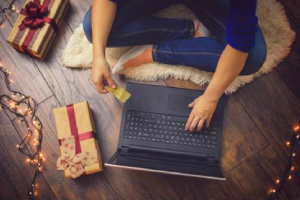 Earn cash for the holidays while you do your regular shopping! With the Ibotta app, you get paid every time you shop. All you have to do is browse the app and view the items that have cash back available (some of the items have to be bought at a specific store). All you have to do is the buy the items, take a picture of your receipt and upload it to the app. Your money will be uploaded to your Ibotta account, where you can either redeem your money through gift cards or a linked PayPal account.
We all have that one person in our lives who is impossible to shop for. In that situation, gift cards can be your best friend. Using the Raise app, you can buy gift cards at a discounted price and even earn up to 10% cash back when you give them as gifts! You can even use the app to sell your unwanted gift cards.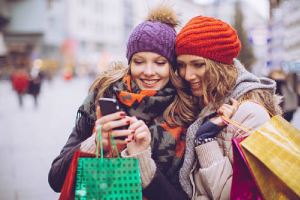 If saving money this holiday season is high on your priority list, make sure you don't get hit with a costly device repair or replacement fee if the unthinkable happens. With our affordable plans, you're covered for common accidents including liquid damage, theft, cracked screens, drops and more. Shop plans today!