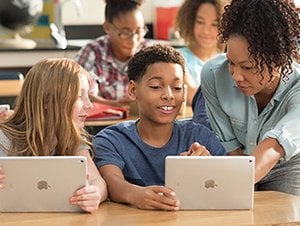 On March 27th, Apple took center stage to reveal some exciting new information on upcoming devices that are set to be released with a specific focus on education. Hosted at Chicago's Lane Tech College Prep High School, Apple promised some exciting announcements and they certainly delivered! Apple CEO Tim Cook emphasized that technology can never replace teachers, but that technology is a necessary tool for students. "Our products are tools," Cook said. "They help people — not replace people."
With Google and Microsoft having been the primary resource of technology for education institutions over recent years, Apple has its challenges ahead to effectively jump into this market. Let's take a look at what we learned at Apple's education event this week!
---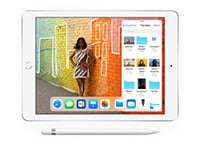 An iPad specializing in "Education"
The biggest talking point coming into this event was going to be the refreshed and more "budget-friendly" price of the iPad. But, in addition to the reduced price of $299 for schools, Apple is also including stylus support in this deal. This means that Apple Pencil will now be incorporated at a $10 discount for educators, allowing for more hands-on creative work by students. Other features include Touch ID, an HD FaceTime camera and an 8-megapixel rear camera.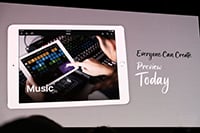 Everybody Can Create
For those who are more interested in the arts, this is an exciting announcement for you! Apple announced the idea that "Everyone Can Create" with its newest products. This puts a specific emphasis on developing drawing, music, filmmaking and photography skills. This is where the addition of the Apple Pencil really establishes its advantage for those who enjoy drawing. Teachers will have ability to some of the some of the more widely-known apps such as Pages, GarageBand, iMovie, Keynote, Clips and more!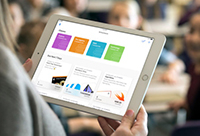 Classroom Management Capabilities
A new app being released by Apple is called Schoolwork, which allows teachers the ability to manage their classrooms by handing out homework and assignments digitally. Students will then have the ability to turn in assignments digitally, as well, through PDF submissions or in email format. In addition, Apple will update iCloud accounts for students to 200GB of storage to help accommodate the increased workload amount provided on its newest iPads.
---
If you are curious to learn more, take a look at the video below, produced by The Verge, showing all the important details of Tuesday's big event in just 11 minutes. These announcements are, without a doubt, exciting developments for the education industry!