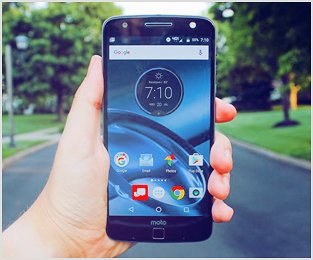 For Motorola fans, June 1st has been earmarked as a day to be on the lookout for a brand new phone unveiling. And if Motorola's social media accounts are any indication, we can be expecting something "bold" from its newest phone model on Thursday. But we can't help but wonder, what does "bold" mean? In the below blog post we have taken a look at the latest news and rumors regarding Motorola's latest mobile phone, the Moto Z2.
---
In terms of what has been confirmed, at this point, we know that the Moto Z2 will come in a "metal shell" and 3.5mm headphone jack. The decision to bring back the headphone port is a popular one among Motorola users after it was removed from the previous model, the Moto Z. What is not known about the Moto Z2 is related to the battery life. Users of the Moto Z have been clamoring for a longer-lasting battery compared to the Moto Z's 2,600mAh battery.
One of the biggest talking points for mobile phones nowadays is always centered on the camera technology. The Moto Z2 is rumored to contain 64GB of storage along with a 13 MP rear camera. Rumors indicate that users can expect a lower megapixel count and larger pixels, along with higher quality lenses that will enable better low light imagery. Motorola has also done a great job of keeping the price quiet. To this point, there is little known about the cost; however, its predecessor cost upwards of $699.99.
---
Most of the above points are simply rumors at this point, but make sure to pay attention today to all the latest on the release of the latest Motorola phone model! Whether you're an owner of a Motorola device or any other smartphone brand, avoid the risk of having to replace your damaged smartphone at a much higher cost! We cover damages including accidental damage, cracked screens, liquid submersion, theft, vandalism, fire, flood, natural disasters and power surge by lightning depending on the device.