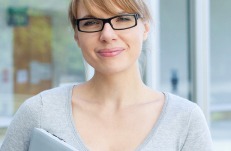 Maybe it was a brand new thousand dollar guitar, a new $750 amplifier, or a $1400 keyboard that your child was begging to get for Christmas. "I need it to use for the band to earn money for spending! The old one just isn't good enough (or "big enough", or "loud enough"; you know the drill). Or maybe it's not a musical instrument, but instead it's a bigger printer to use so your student can type papers for friends for pay. Or maybe it's a new bike to use to deliver lunches or messages. Once again, it's money for school. Your child wants to use his or her talents and skills to defray school living expenses. Who can argue with such admirable ambition and initiative?
I'll tell you who can argue with that initiative: the claims examiner for your homeowners insurance or your child's renters insurance policy. That's who!
Have you heard of the insurance term "business pursuits"? If not, then you're among the majority of homeowners and renters who think that their home insurance company is going to come to the rescue in the event something you or a family member uses to make money gets damaged or stolen. Maybe you even paid extra for a "rider" to cover that guitar, keyboard, or computer with "all-risk, full-replacement value" coverage. Did you look to see if that rider mentions "business pursuits"? Look again, please.
If your son, daughter or you are using musical instruments
a. regularly
b. with anticipation of earning income and they are damaged or stolen, your homeowners or renters policy probably won't cover them.

There two different home insurance models used in America:
1. ISO (Insurance Services Office, Inc.);
2. AAIS (American Association of Insurance Services).
ISO model policies limit business property located away from the premises to $500. The AAIS insurance model lowers that to $250. But those models are just that: models, more like guidelines for insurance companies to follow. Each state has its set of regulations for what homeowners and renters insurance must cover. Here in Ohio, an insurer can completely deny a claim as being part of a business pursuit if the work is "engaged in regularly" and "produce(s) income. Any income regardless of how small and even if profit was not the primary motive: i.e., someone "slips bread in your jar and says 'Man, what are you doing here?'"

So what do self-employed business people do for insurance protection? Hopefully, they contact an independent insurance agent or broker who can provide them with a true "BOP" (Business Owners Protection policy). The BOP not only covers tools and property but most importantly includes business liability protection--- a "must" for today's lawsuit-happy climate.

But let's get back to you: the concerned parent. What can you do to protect that aspiring young entrepreneur of yours and the tools of their college trade? You don't buy car insurance to cover your boat; so why try to cover high-value articles with a policy intended to protect a house or apartment furnishings? What you should look into and hopefully purchase is a Personal Property Policy like Worth Ave. Group's "College Plus" which is a particular "inland marine"* model insurance contract that offers much broader coverage than the ISO or AAIS homeowner models. Not only can Worth Ave. Group's College Plus plan cover business pursuit items like that guitar or printer; it can insure teachers for their iPads they use in teaching regardless if they own the device or the school owns it. (Worth Ave. Group's "Educator Plus" policy for teachers, school staff and school employees.)

So this holiday season, don't worry about that expensive gift intended to launch a college job. You can insure it. And just maybe; you might have decided to look into a personal property insurance plan for that blogging gig you just started to pay for those holiday gifts!
* [Property insurance for property in transit over land, certain types of moveable property, instrumentalities of transportation (such as bridges, roads, and piers, instrumentalities of communication (such as television and radio towers), and legal liability exposures of bailees. Many inland marine coverage forms provide coverage without regard to the location of the covered property; these are sometimes called "floater" policies. As a group, inland marine coverage forms are broader than property coverage forms. https://www.irmi.com/online/insurance-glossary/terms/i/inland-marine-coverage.aspx]