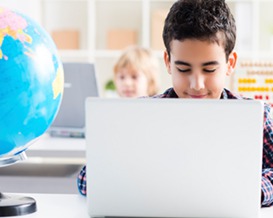 For the longest time Apple has been the industry standard for technology in the education industry. However, USA Today is reporting that Chromebook sales surpassed 51% in the K-12 market nationwide in the third quarter of 2015, according to a recent study conducted by market researcher Futuresource Consulting. 1
This should come as no shock, as Chromebook has been seeing its share of the market increase substantially since 2012. The associate director of education technology at Futuresource, Mike Fisher said, "It's a tidal wave: Chrome is the clear U.S. market leader now". In the worldwide market, Chromebook accounts for 19% of the K-12 market, where Microsoft has been the controlling leader historically.
Technology has changed the education industry and one of the cool topics to research is different ways the Chromebook can be used in the classroom. Below we have highlighted a few: 2
Helps teachers manage the classroom: Google provides various apps that help teachers quickly and easily manage their students. A couple of these features include the ability to easily share documents, handouts and assignments between students and teachers all through the use Google+ or Google Drive.
Create a classroom website: You don't have to be a web developer to create a website for your classroom! Teachers can easily create a website that allows them to share a calendar (where you can include assignments, tests, scheduled days off, etc.), presentations, videos and much more! This is a useful tool for organizing all your class materials and allowing the information to be easily accessible by the students.
Utilize YouTube for Schools: This program provides educational videos for school use without all the "excess" of typical YouTube channels.
Collaborative Writing Tools: This program enables students to make edits or revisions to a document from anywhere and also keeps a complete history of changes that you can review. In addition, this allows teachers to leave comments or suggestions on the document in quick and easy manner!
Mind Mapping: Teachers' can easily allow the students to create visual brainstorming using this interactive app. (see below)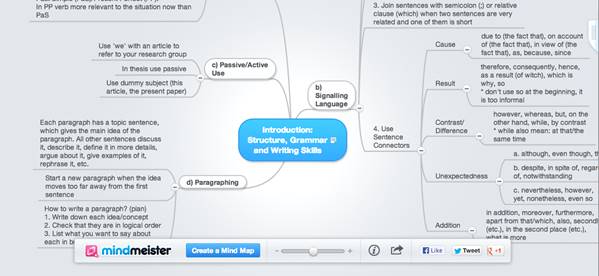 These are just some of the innovative tools that can be used with Chromebook in the classroom! But it is widely known by any teacher or school administrator, as goes with any technology-based product, accidents happen! And that's where we come in! Insure your Chromebook devices through Worth Ave. Group and avoid the risk of having to replace the products at a much higher cost! Our insurance coverage offers you protection on the following losses: accidental damage, cracked screens, theft, liquid submersion and more! In addition, we cover the following models: Acer, Toshiba, Samsung, Lenovo, Dell and Google.
Visit our Chromebook insurance page in order to receive an estimate and purchase your policy, here.
Sources
1 - USAToday.com | Apple Loses More Ground Google Chromebook Education Market
2 - Google Docs | Core Chromebook Activites