The iPhone X has been out for a couple weeks, and early reviews have been favorable, to say the least. (Link)
One of the most divisive things about the new iPhone X is the price. At the unveiling of the iPhone X, it quickly became apparent that the iPhone X was going to be the most expensive iPhone of all time, with prices starting at $999.
---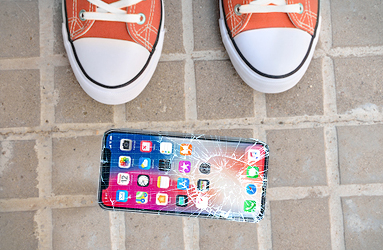 Replacement costs for the parts of the new iPhone X are also expensive. Screen replacement for the iPhone X will cost $279. That's more than $100 more than a screen replacement for the iPhone 8 Plus, 7 Plus or 6 Plus and more than double the replacement cost of an iPhone 6.
This is especially concerning considering the iPhone X has a glass back that can break surprisingly easily (Link).
If you plan on replacing the entire device that will also cost you. Out of warranty repairs will run you $549. For most people cracked glass on the iPhone X will become a sad reality.
One might consider getting Apple Care for the new iPhone X, which is understandable. Apple Care for the iPhone X for two years of coverage costs $199 and covers two accidental damage claims. Apple Care doesn't cover theft, so if someone steals your new iPhone X you'll have to drop another $999 on a new iPhone X.
---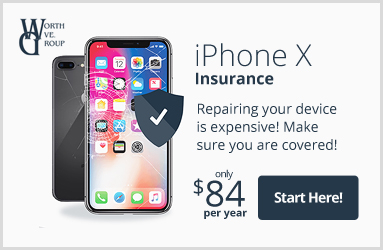 However, as stated by Worth Ave. Group spokesman, Rocky Lemon, coverage provided by Worth Ave. Group is less expensive with costs beginning at $168 for two years' worth of coverage and allows for unlimited accidental damage claims.
"Worth Ave. Group coverage is a great deal, because the cost of two years of coverage costs less than the one screen repair from Apple", says Rocky Lemon.
In addition to the previously mentioned benefits, Worth Ave. Group also covers theft! This is designed to protect you from having to pay the full price of the expensive iPhone X a second time.
---
iPhone X repair prices are getting more and more expensive, because Samsung actually supplies Apple with the OLED panels used for their screens. Samsung being the major supplier of iPhone screens means costs for Apple are going to be higher than if Apple was the supplier.
Until Apple makes a device that is stronger and stays safe from cracks, people who buy iPhones will have to find ways to protect their devices. Worth Ave. Group Protection is the smart choice!