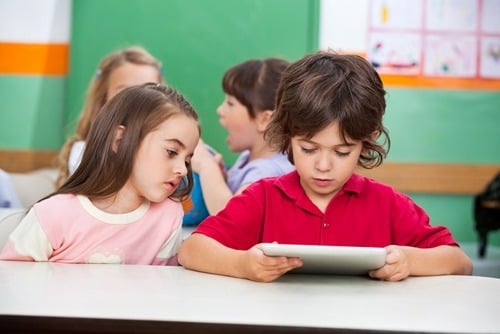 Horry County Schools in South Carolina announced at the beginning of the year the area's middle schools would receive iPads as part of the launch of the district's Personalized Digital Learning program, Myrtle Beach Online reported.
The program is set to last at least three years, and students in grades three through 12 will each be given an iPad for homework, class work, school projects and outside classroom discussions, the source cited. Conway, Loris, Myrtle Beach and St. James schools started 2014 with the new devices, but as the new school year begins, some parents are wondering whether to pay for the insurance.
While each student will be able to use his or her device at school, parents have to give $50 extra for their children to bring the iPad home, NBC affiliate WMBF reported. Even though the insurance is completely optional, parents have to let the school know if they will be enrolling in the program before the devices are handed out.
School district answering questions on Facebook page
The school began to receive many concerns from parents, which were addressed and answered on the department's Facebook page. Many were worried about the fee being assessed at the beginning of the year and needing to be paid in full before a child could use the device.
"It might hurt families that live on a tight budget and not have the $50, although, they did give us a choice to pay like $20 down and $10 a week," Renee Fletcher, whose child is enrolled at North Myrtle Beach Middle School, told WMBF. "Budgets, of course, are sometimes tight in South Carolina, so that may hurt some families initially to get their children the pads."
Accidental damage at school or home, broken screens or complete destruction will all be covered with the school's iPad insurance program, the source cited. The peace of mind is worth the one-time fee and could save hundreds of dollars if enrolled.
The protection is especially nice given that parents won't have to worry about replacing a device that is broken under teacher supervision. According to the source, if a parent doesn't sign up for the insurance and the iPad is broken, the school has the right to charge $500 to replace the device.
According to the Horry County School's official site, some instances of stolen or lost iPads will not be insured by the school.
"iPads from the PDL Initiative are dedicated to one student, and the responsibility for the care of the iPad solely rests with that individual," the school's site stated. "There will be repercussions of student failure to comply with district security rules."
Parents should take precautions when a younger child is working with a device that can cost $500. Some schools' insurance programs cover many damages, but some do not protect against theft. Personal insurance can cover devices students use at school and theft or lost items are replaced with no questions asked.