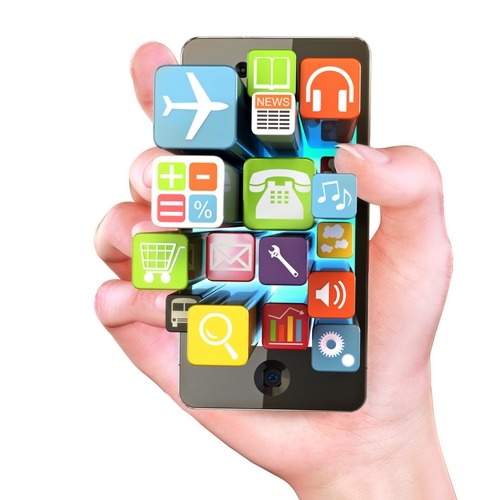 The madness around the iPhone 6 and iPhone 6 Plus release is still buzzing through the air and with millions of people already buying the new smartphone, some are wondering what new apps are available on the device. Apple recently released its new iOS 8 software for its iPhones, and there are plenty of new apps that will benefit from the larger screen sizes. Here are three new apps for the iPhone 6 and iPhone 6 Plus:

1. Wunderlist
A popular task management app for Apple is gaining ground after the release of the new iPhone. Wunderlist has more than 9 million users and allows people to link and access Dropbox documents through a mobile device, Tech Crunch reported.

Wunderlist works as a to-do list, but has more functions that help users work on their projects or tasks. Simply put, this app helps user plan and schedule things, and according to Benedikt Lehnert, the chief designer at 6Wunderkinder, the company behind the app, there will be more features in the near future, the source reported.

"This is the kick off for more to come," said Lehnert. "With Dropbox, we have the most requested integration done."

2. SwiftKey Keyboard
One of the biggest changes die-hard iPhone users will notice is with iOS 8, users can switch out their texting keyboards and select third-party designs. SwiftKey Keyboard jumped on this and began developing more spacious screens for the iPhone 6 and iPhone 6 Plus, Tech Times reported. SwiftKey has already been making keyboards for Android smartphones, and now iPhone users can experience the same benefits of different keyboards.

3. Asphalt 8: Airborne
After new iPhone users download the more practical apps, it's time to get something fun and entertaining to make that morning commute faster. Asphalt 8: Airborne is a new high-speed racing game that will have users forgetting about how slow their buses are going. It works on both new versions of the iPhone and has visual enhancements that make it ideal for the larger screens, Tech Times reported.

The game revolves around a race car driver trying to take control of the racing scene while avoiding police cars, the Fuse Joplin reported. The app allows users to select from real car manufacturers like Maserati, Peugeot and Mazda. It has single and multiplayer modes.

While new iPhone apps can entertain users or make life easier, smartphone owners need to consider personal insurance to protect their devices where ever they go.