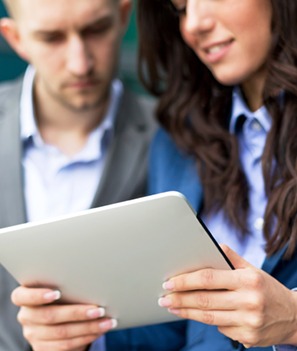 Do you own your own business? If you answered yes, then you are more than aware of all the potential pitfalls and daily circumstances that can affect your business and hurt your pocket; in particular with corporate-issued electronics.
Think about it. You have a business that has employees who are constantly using corporate-issued laptops, tablets, iPhones, and much more. And, let's be honest, you remember the costs that these devices resulted in for your business. In a world where mobile devices have become a focal point of any operating business, you need to make sure you have an appropriate insurance plan to cover the potential damage or theft of these devices.
Facts you need to know
• 30% of iPhone owners have accidentally damaged their phone in the past year
• 17% of iPhone owners have damaged their phone more than once in the last year
• Accidental damage is 10 times more common than phone loss or th eft
In addition to the facts above, the total amount Americans have spent on repair and replacement of their smartphones in the last seven years – including iPhones – is over $23.5B, a study found.
These numbers are staggering! So what does all of this mean for your business? Accidents happen! More than likely, your business provides all employees with a variety of electronic devices. So without a doubt, it could mean thousands of dollars in financial punishment if you remain uninsured!
But hold up, accidental damage to iPhones isn't the only potential issue facing your company when issuing electronic devices to employees. Laptop theft has been widely reported and has been heavily studied. Below are some of the highlights of this study:
• Over 5,500,000 laptops were stolen in the U.S. in the past 3 years.
• 1 out of 10 laptops are lost or stolen, and the FBI states that left unprotected, only 3% of lost or stolen laptops are recovered.
• 57% of corporate crimes are linked to stolen laptops.
So, what are my options?
Depending on the size of your business and the amount of devices that need to be covered, the costs will vary. However, there are many different options for you to insure your electronic devices through Worth Ave. Group. Our Corporate Coverage can cover the following:
• Laptop
• Chromebook
• iPad
• iPhone
• Smartphone
• Digital cameras
Insurance coverage through Worth Ave. Group covers the following losses:
• Liquid Submersion
• Cracked Screen
• Accidental Damage
• Vandalism & Theft
• Fire & Flood
• Earthquake & Natural Diasters
• Tornado & Hurricane
Eliminate the stress of mobile device damage by choosing an insurance coverage option that best suits your business. It's a no brainer! Statistics have shown that 1 in 5 employees will experience damage or theft of a corporate electronic device. Why risk it? Get covered today!
Learn more and receive a free quote by visiting the following link, Electronic Device Coverage For Buisnesses
References
• Business.com | Protecting Your iPhone
• Francise.com | Staymobile Cell Phone Repair PDF
• Naswassurance.org | Computer and Device Theft