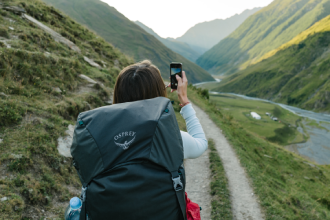 January is National Hobby Month. In honor of this month-long celebration of your favorite past-times, we're going to give you some ideas of how you can use technology to enhance your favorite hobbies. And who knows, you may find some new favorites along the way!
Cooking - The Tasty App
Is your dream to be the next Gordon Ramsay or Bobby Flay? Maybe cooking is just a good way for you to let off steam after a hard day at work. Whatever drives your culinary pursuits, you'll fall in love with the Tasty app. Whether you're looking for a recipe for your next themed party or just need to spice up your weeknight dinner, the Tasty app has over 3,000 recipes for you to peruse. Some of their most popular recipes include Lemon Pepper Chicken and Creamy Rice, Cheese Stuffed Chicken Nuggets and Loaded BBQ Chicken Nachos. Let's get cooking!


Download on the Apple App Store or Google Play
Hiking - AllTrails App
If you love spending time in the great outdoors and finding new trails to explore, the AllTrails App is just what you've been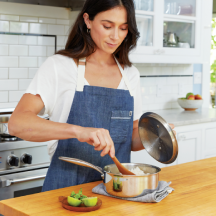 looking for. This app has over 100,000 trail maps, which you can easily filter by your preferences, such as distance, difficulty, kid-friendly trails or trails with beautiful views. It even has a GPS tracker so you can make sure you won't get lost on a new trail. Get ready to hit the trails!


Traveling - Smart Carry-On with USB
If you're someone who loves to travel, you'll fall in love with this smart carry-on. It's made from a lightweight, durable aluminum so you won't have to worry about your possessions being crushed or damaged. It also has an LED light inside and a USB port so that you can charge your phone, laptop or tablet on the go.


Reading - Kindle Paperwhite
Never deal with crowds at the book store or waiting for your book to ship ever again! With the Kindle Paperwhite you can have your entire library constantly at your fingertips, as well as millions of books and audiobooks for you to download at any time. It also has a long-lasting battery that will last you for weeks, and an adjustable light so that you can enjoy your favorite books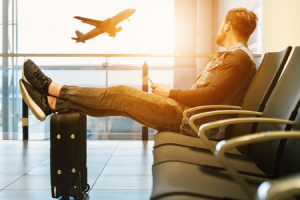 anywhere-even at night!


Learning a New Language - italki
If there's nothing you love more than the challenge of mastering a new language, italki is calling your name. Unlike many language-learning apps that leave you to do all the work on your own, italki gives you the freedom to select a teacher of your choosing and schedule your one-on-one lessons at a date and time that works for you. Italki offers lessons in Mandarin, French, Japanese and more.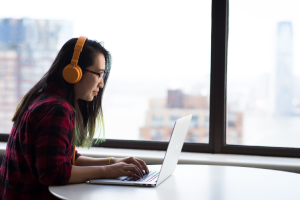 Whether you're using your smartphone to research a new recipe or charging your laptop at the airport, make sure your devices are protected. We offer a range of plans to meet your specific needs. Shop plans today!