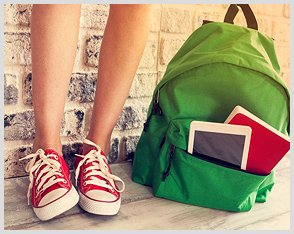 It's the most bittersweet time of the year, back-to-school season! For parents, the positive outlook is that you get the chance to get a little personal break when sending your students back to school. However, the bitterer piece comes in the form of the hundreds of dollars that you shell out to get your student fully equipped and prepared for the school year. The only side fully winning in this time of year: Retailers.
---
In fact, according to the National Retail Federation's annual survey, the total spending for back-to-school season 2017 is anticipated to reach up to $83.6 billion. This would be up from 2016, in which about $75.8 billion in retail earnings were reported. Narrowing the spending down further, you will find that is anticipated that $54.1 billion of the overall is expected to come from parents with college students; while the remaining $29.5 billion would be spent on K-12 students.
Now, for the K-12 demographic this is actually a decrease from previous years' in which, in 2012, K-12 spending was reported to be north of $30.3 billion. Either way, for parents of K-12 students this still leads to an average spend of $687.72 per student heading into the fall. For parents of college students, though, the effect on your bank account has only been increasing by the year. The estimated spend for a college student is currently projected at $968.99 for 2017, while in 2016 it was merely reported at $888.72 per student. Quite the increase from just one year!
With all the spending that you will be doing heading into the new school year, the last thing you want to deal with is accidental damages and stolen personal property. If you're a parent of a K-12 student, visit our website and get a free quote on any of our protection plans being offered. Furthermore, if you are a parent of college student, looking for extra protection for your valuables and some added peace of mind, the College Plus Insurance Plan from WAG and NSSI might just be the choice for you!
---
Our College Plus Insurance coverage provides protection for a number of items including electronic devices, clothing, computers, musical instruments, jewelry, bicycles, and more! We provide protection from financial loss against: theft, fire, natural disasters, vandalism, accidental damage, and power surge from lightning strike.