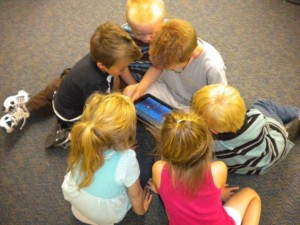 Modern technology is being adopted in the classroom.
Teachers are finding new ways to use technology to engage their students.
Textbooks, chalkboards, and whiteboards are becoming old hat: kids these days are more used to phones and electronic devices.
The recently announced Apple iPad Air 2 will take the connection between technology and education to the next level.


Remote learning will be a possibility because of FaceTime. FaceTime is a feature that allows video calling between Apple devices. Students will be able to learn, conference with their teacher or sit in class when they are homesick.
Schools could even partner together to participate in group projects or conference about assignments.

With the mirror imaging capabilities, the iPad can stream its screen onto an HDTV.
Lectures with a high volume of technology integrated will be the primary way teachers present material to the students.
The mirror imaging capabilities of the iPad will allow the teacher to have one hand on the iPad while the screen is fully visible to the students. Unlike the smart board which can become obstructed when students or teachers approach to use the screen.

And, with more and more educational apps, we are sure to see a rise in interactive textbooks. The iPad is a perfect medium for this.

Technology is slowly but surely making its way into classrooms. The iPad is a great device which will help expedite this transition.