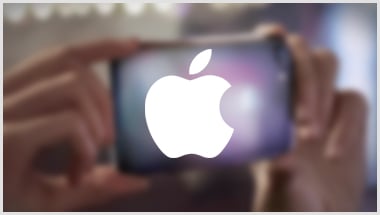 It's no secret that the upcoming iPhone release has dominated technology news over the past week or so. As alluded to in our previous post, Apple took center stage on September 12th to put all the rumors to bed and officially unveiled the newest in its' mobile device technology. So what did we learn? In the following post, we have highlighted three interesting points of the upcoming release and how they are going to change the game of mobile technology!
Three New Models: When Apple announced that they would want to "meet at our place" most Apple consumers new what this meant: that a new iPhone would be announced, a step forward in the iPhone line for sure, a device with enhanced features, form, and factor. What we did not expect however, was that three new devices would be announced: the iPhone 8, iPhone 8+ and iPhone X. Though leaks of the new features and devices had been reported, it was still impressive to see Apple would be releasing three new iPhones in the coming months!
iPhone X: One of the main stories that leaked before the Apple event was that there would be three new iPhones, with the most exciting of these being the iPhone X (Preview Video). With the iPhone X's larger form factor, dual camera system, and massive price tag ($999 for the cheapest version) the iPhone X is a move from Apple into an even more premium space with its products. The iPhone X Is going to be the next great exclusive phone, but are people willing to pay that much money?
Animojis: It goes without saying that emojis are incredibly popular! Emojis have been adopted across all of the major social networks (Twitter, Facebook, Snapchat, and Instagram) and are on iPhone and Android as well. But with emojis being on everyone's phone, how does a company set themselves apart? Enter Animojis.
Animojis are more customizable than regular emojis, but will they catch on? Only time will tell. If you are considering purchasing any of the new iPhone models make sure that you don't go without proper protection! In fact, did you know that you can purchase insurance coverage for as low as $4.50/month for the iPhone? That translates to just $54/per year! This deal is not exclusive to iPhone 8 owners either; in fact, if you own any model of the iPhone you are eligible for this top-of-the-line deal. We cover damages including: accidental damage, cracked screens, liquid submersion, theft, vandalism, fire, flood, natural disasters and power surge by lightning depending on the device.