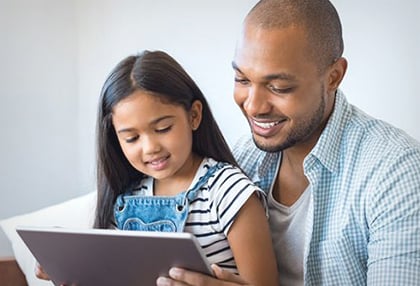 We live in a time when kids are more computer savvy than ever, sometimes more so than we are! But as your kids navigate the internet, it's important to make sure they stay safe. Here are a few tips to make sure your kids stay safe online.
---
1. Install Parental Controls
Pretty much all computers these days have a way to set up parental controls. These allow you to block inappropriate websites and games and also allow you see what your kids are doing online.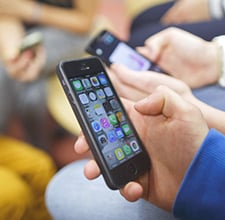 2. Talk To Your Kids About Social Media
Social media is a great way to get involved and stay connected with friends, but it can also be a breeding ground for predators. The Australian Psychological Society conducted a survey in 2017 that found that nearly ten percent of 1,000 teens communicated with strangers daily on social media. While it may be perfectly innocent, there have been hundreds of cases of predators posing as teenagers and luring kids into danger. Talk to your kids about social media. Let them know how important their privacy is and that they should only interact with people they know and trust. You can even make your child sign a social media contract that lays out consequences if they don't follow these rules.
3. If You Wouldn't Say It, Don't Post It
Unlike an eraser and a pencil, once something's put online it can never be erased. Explain to your child that it's best to think before you post – anything you put out there could come back to haunt you later. You don't want to lose out on a job or a college acceptance because of something you posted online.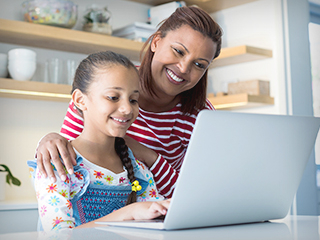 4. Keep Computers and Devices In a Common Area
Most times when kids get into something questionable online it's because their parents weren't aware of what they were doing. By allowing your child to only go online in a common area, such as the family room, it'll give you more of a chance to monitor what they're doing and where they're going. Plus, your child is less likely to do something they shouldn't if they know mom or dad is watching.
5. Communication is Key
The most important way you can teach your child about how to be safe online is to talk with them. Explain to them why the internet can be dangerous and how they can protect themselves. Knowledge is power, so make sure your kids are prepared.
---
While you're teaching your kids about online safety, make sure your devices are protected as well! Worth Ave. Group can protect your child's device from everyday mishaps and more!