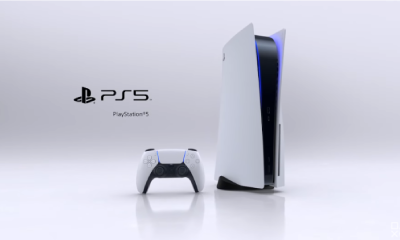 Sony has announced that there will be an exciting new addition to their line-up this holiday season: meet the PlayStation 5! Below, you'll find everything we know so far about this new console and all the exciting new features you can expect!

Photo Belongs to Radio Times

The first thing that sets the PlayStation 5 apart from other console is its sleek, modern look. Some have even compared its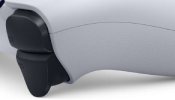 appearance to internet routers, air conditioners, football stadiums and a BMW i8. People have also marveled over the detail on the DualSense Controller, which if you look close enough is textured with microscopic crosses, circles, squares and triangles – the signature shapes of the PlayStation controller. The controller will also have adaptive triggers (allowing you to feel the action during play), haptic feedback (communication through vibration and other sensations) and a new create button that will allow players to share gameplay.
Photo Belongs to GiveMeSport

One of the more unique things about this launch is that Sony will be launching two versions of the PlayStation 5, one with a 4K Blu-Ray drive and one that's strictly digital. The digital version is slimmer than the other and may potentially be cheaper, although there have been no details about price yet. Both versions will have faster loading times and 3D audio.

Along with the sleek console and controller, Sony has announced a list of accessories – a DualSense charging station for controllers, new HD camera, Pulse 3D wireless headset and a media remote. There's no word on whether these accessories will be launched alongside the PlayStation 5 or after.


Those who love their PlayStation 4 games don't need to worry about losing their favorites. The PlayStation 5 will support the "overwhelming majority" of more than 4,000 Playstation 4 games. Plus 26 confirmed games that will be released exclusively for the PlayStation 5, including:
Photo Belongs to ShortList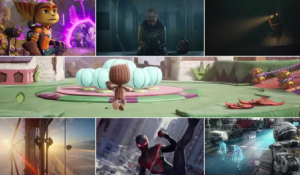 •Assassin's Creed Valhalla
•Astro's Playroom
•NBA 2K21
•Goodbye Volcano High
•Returnal
•Kena:Bridge of the Spirits
•Pragmata
•Spider-Man:Miles Morales
•Vampire:The Masquerade-Bloodlines 2
•Bugsnax
•Rainbow Six Siege
•Godfall
•Outriders

Even though there's still no news about the price tag for the Play Station 5, chances are it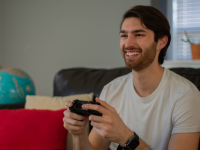 won't be cheap. If you're planning on snatching one up when it comes out, you may want to consider purchasing gaming system insurance. Repairing or replacing an accidentally damaged CD Drive or Hard Drive could set you back $130, a broken controller $75 and purchasing a whole new system could cost hundreds. Insurance will prevent you from paying for these expenses out-of-pocket. Coverage starts at just $25 a year - get your FREE quote today!