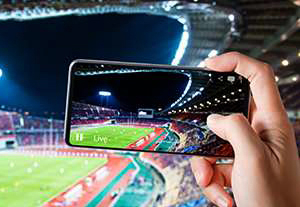 Unless you've been living under a rock for the past couple of weeks, you are probably more than aware that the World Cup is well underway and is garnering international attention. This worldwide event is routinely welcomed by die-hard fans and casual fans alike every four years, but this year you might have noticed some changes to the typical World Cup format; specifically, in the form of the implementation of technology.
In the following post, we have highlighted 3 of the newest technology innovations that have begun to alter the way we enjoy the game.
---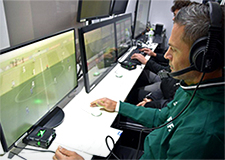 1. VAR
VAR stands for "video assisted referees" and has made a significant impact in the games already! If you have watched just one game of this tournament you have probably seen VAR utilized. The goal of implementing VAR is very similar to the installment of video replay in the NFL. With referees pressured to make an important call on a moment's notice, video assistance aims to help referees get the call right. To this point, the reviews have been favorable for the referee assistance technology.
---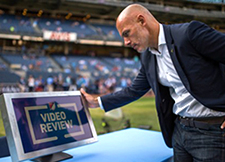 2. Electronic Performance and Tracking Systems (EPTS)
EPTS might be a little less noticeable than VAR, but it is, no doubt, playing a big role in the tournament! What this technology entails is a tablet-based assistance that will provide coaches with real-time statistics and video replays. Each team is permitted three tablets with one being provided to the coaching staff, one to a team analyst in the stands, and one to the medical staff. The integration of EPTS is expected to streamline in-game decision making for the coaching staff.
---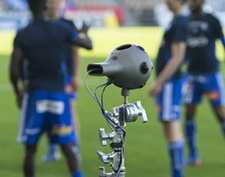 3. 5G Testing
This last integration of updated technology is not one that you will notice while watching the matches, but it does appear that 5G networks are being tested in Russia at the World Cup. Reports are that both TMS and Megafon, the official communications partners for the World Cup, have been testing the technology.
With the large amount of fans making the pilgrimage to Russia for the games, the World Cup offers the perfect setting for testing. It's worth noting that 5G network technology isn't expected to be available to the public until 2019.
---
Have you noticed any of these technology updates during the World Cup? Technology continues to alter the way we experience sports and it will, most definitely, not be slowing down any time soon!