Have you been looking for a Smart Home device, but are struggling to pull together the financial means to do so? Let's face it; everyone wants Smart devices in 2018. From the Google Home to the Amazon Alexa to the Apple HomePod, there are many devices that have infiltrated the market, but not many of these options are the most affordable.
In the below blog, we have highlighted some of the best Smart Home devices (and most affordable) currently available on the market in 2018. For the convenience of the reader, we have listed these items from most expensive to least expensive. Enjoy!
---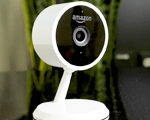 Amazon Cloud Cam (Price = $119.99)
First up, the Amazon Cloud Cam provides consumers with a sleek 1080p HD live camera feed from the inside of their own home. Though there are many camera options on the market that might be comparable in price, you will be hard pressed to find a camera with a better overall functionality. The Cloud Cam offers an easy-to-use app and is fully compatible with both Android and iPhone devices. In addition, it offers free 24-hour video clip storage with the option for a $7/month Cloud Cam subscription service that allows for more video storage. Bar none, this is one of the top security camera options on the market! For a full review, visit this link.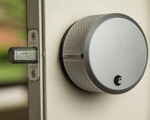 August Smart Lock, HomeKit-enabled (Price = $109.99)
Along the same lines of security, August has released a Smart Lock option that will help you ensure your home is protected and secure at all times. Installation of the August Smart Lock is simple and, much like the aforementioned Cloud Cam, provides a high functioning app for ease-of-use. With the Smart Lock, you are enabled to secure your deadbolt lock without using a key! Simply by using the app, you can monitor, control and lock your door when you might be away from your home. For a full review visit this link.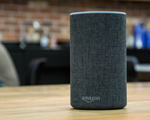 Amazon Echo – 2017 Version (Price = $99.99)
As a voice-activated smart speaker, the Amazon Echo has been one of the more popular devices on the market over the past year or so. It offers all the same Smart features as the original Amazon Echo, but with a much refreshed look. The new look of the Amazon Echo is a bit shorter and comes in various designs. Options include: sandstone (light), charcoal (dark) or heather (in between). As with its predecessor, this is an excellent option for music lovers! For a full review, visit this link.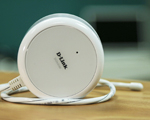 D-Link Wi-Fi Water Sensor (Price $98.00)
The D-Link Wi-Fi Water Sensor is a unique Smart device that helps detect water leaks as well as flooding in your home. The device itself operates by using a cable with long, twisting leads implanted in it. For illustration purposes, you would run the cable along the outside of your basement floor and, if water makes contact with the cable, an alarm will go off letting you know that there has been a detected leak/flood. If you live in an area where flooding is a semi-common occurrence, this would be a great option at a reasonable price! For a full review, visit this link.
---
So, what do you think? Would you consider buying any of these Smart Home options? If you're not convinced yet, don't worry! With the technology world gradually shifting towards more Smart devices, there are bound to be some great options coming in the near future!
Accidental Damage Protection for your iPhone X! Save a ton on smartphone repairs when mishaps happen! Get an iPhone Insurance Quote!