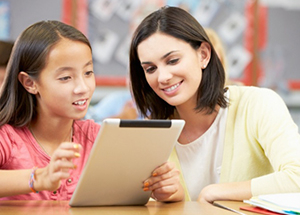 We live in a digital age and that has, undoubtedly, made its imprint on educational institutions nationwide. With Chromebooks and Tablets becoming a necessity towards a student's education, teachers have been granted much more access to different methods of teaching, all at their fingertips.
In the following post, we have outlined some of the best K-12 digital apps that are available to teachers heading into the fall of 2018. If you are a teacher, or even a parent, give some of these apps a try to maximize the students' education!
---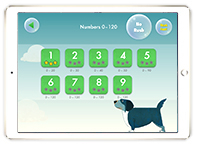 Motion Math
This app can be access by either PC or mobile device, making it a preferable choice in the classroom. The app presents math tutorials for students in Pre-K, K-4, and 5-8. As a teacher, you are able to easily track the progress of your students and gauge the level of understanding each student has on the material. The starting cost of the app is $6 per student per year.
---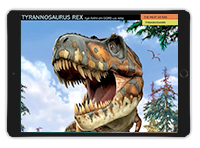 Ultimate Dinopedia
For younger students attempting to learn about dinosaurs, this is an excellent option! The app includes artistic depictions of dinosaurs, along with facts and information about each species. The cost of this app comes in at $4.99 per student.
---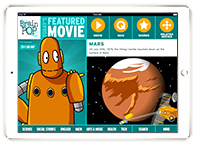 BrainPOP
Staying in the realm of science, BrainPOP is a tablet/smartphone app that allows K-12 students to explore a large variety of animated videos. In addition, there are a numerous quizzes and free videos that can help increase a child's learning about a wide array of subjects, including the solar system. The best part, this app is completely free on all Android and iOS devices.
---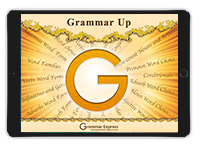 Grammar Up
This app, developed by Kuber Tech, uses over 18000 multiple choice questions to effectively quiz students on their English vocabulary and grammar. It works by displaying a progress meter, which encourages the student to continue to improve their overall score. This iOS app is available to the public at $4.99 per student.
---
Have you given any of these apps a try? If so, how have they worked for you? Embracing our digital culture can be of great benefit to students if properly handled. With how important these devices have become in our daily lives, it is necessary to make sure our Chromebooks and Tablets are protected from a variety of accidental damages. If you provide or own a personal Chromebook and Tablet to a student make sure you are protected with a policy from Worth Ave. Group!
If you are an educator, visit this link:
Get a Free, No-Obligation Quote on Our K-12 School Device Insurance Program
If you are a parent, visit this link:
Get a Free, No-Obligation Quote on an Individual Device Policy