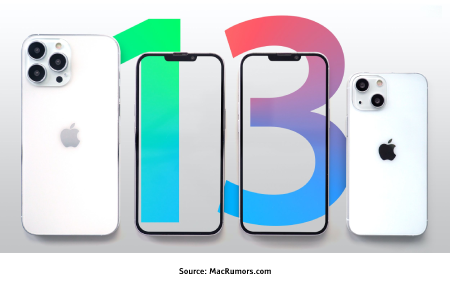 Get ready, Apple announced the next big thing in its technology arsenal – the iPhone 13. Here's what we know so far:


•When will it be available?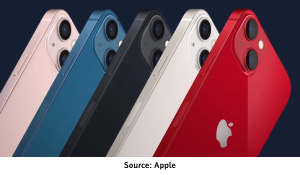 Pre-Orders started on September 17, but the official release date is September 24. You can visit the iPhone 13 page to pre-order yours today.

•How much will it cost?
The iPhone 13 starts at $799, iPhone 13 Mini at $699, iPhone 13 Pro at $999 and iPhone 13 Pro Max at $1,099.

•What colors will be available?
The standard models are available in midnight (black), blue, starlight (silver), pink and red. The pro models come in the more subdued colors of graphite, silver, gold and Sierra Blue.
•What will change from the iPhone 12?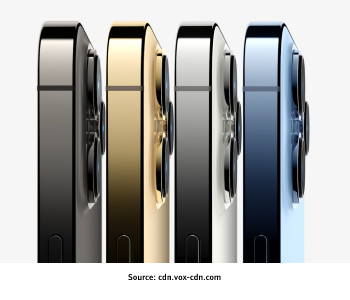 While the iPhone 13 is very similar to the iPhone 12, there are some significant improvements:


•Screen The iPhone 13 Pro and Pro Max models both feature a 120Hz display, which will give them a smoother and faster feel.


•Camera The iPhone 13 and 13 mini have two improved 12-megapixel cameras with ultrawide lens. The iPhone 13 Pro and Pro Max have three new rear cameras with ultrawide and telephone lens. All models will be able to take Night Mode shots for the first time.


•Battery All four new models will get at least 90 more minutes of battery life.


•Storage Minium storage space has been doubled to 128GB from 64GB for the iPhone 12.


If you plan on getting your hands on an iPhone 13, make sure you have it covered in the event of a drop, spill or other potential accident. Visit our iPhone insurance page to check out your options and get your free quote!