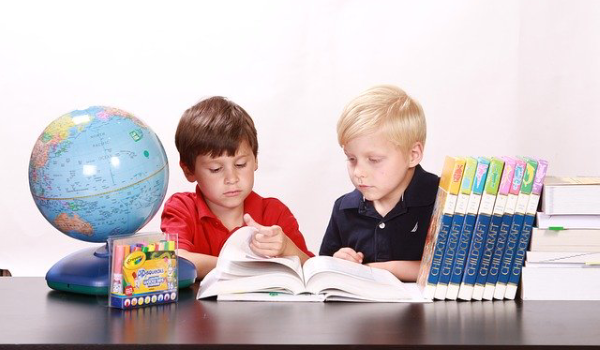 For many Americans across the country, the school year has either come to an end or put on a hiatus indefinitely. As a parent, you may be worrying about continuing your child's education or making sure they at least retain everything they've learned so far. Continuing education at home can be an overwhelming and daunting prospect, but thankfully there are all sorts of helpful resources that can make navigating this terrain just a little bit easier. Below, we're going to be outlining some of our favorite tips and resources for home learning:


Helpful Tips


•Create a Schedule

A great way to keep your kids on track is to maintain some structure and routine in their day. Instead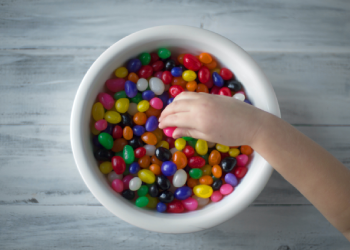 of letting them veg out in front of the TV or computer, give them a set time to do these activities after they've completed all their required learning. You could even schedule fun activities, such as a family movie or game night.


•Set Ground Rules
To keep the focus on learning, set the same rules that your children would have in school. For example, no coming to "class" in pajamas, no cell phones during learning time and set times for breaks and lunches. Much like creating a schedule, this will add structure and routine to your child's day.


•Develop a Reward System
An effective way to keep your kids motivated is by developing a reward system. You could set up a special area with little treats and toys or set incentives that they can earn, such as 30 extra minutes of TV time or an hour for playing video games at the end of the day. Find their currency and use that to keep them engaged.


Fun Activities


•Get Outdoors (Check with your state's stay-at-home order)
If you're finding it hard to get your child to sit down and read a book or do online learning, you can still teach your child a lot by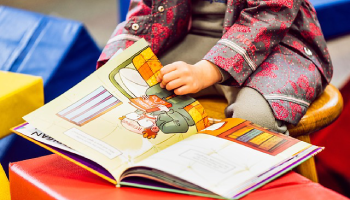 going on a walk around your neighborhood or going on a hike at a local metro park. Bring a camera to keep your child engaged and give them a chance to document their experience!


•Utilize Your Local Library
Going to the library is a fun and inexpensive way to help your children learn more about subjects that interest them. You could even make it a weekly routine and let them pick out a new book or movie on each visit. Some libraries may be closed, but most will let you view digital media for free with your library card.


•Make a Volcano
A fun and timeless way to teach your children about science is by making a model volcano. They're pretty easy and inexpensive to make, and your children will get a kick out of watching the "lava" spill over the sides.


•Have a Lunch-Time Cooking Class
Who says you can't play with your food? You can teach your children about different cultures by selecting a dish from a different country and having them help you make it.


Websites & Apps


•Ted
TED Talks have undoubtedly become the most famous lecture series of our time. TED Talks are also a great way to get your children more excited about home learning. Using the free TED app, you can peruse all the TED Talks which cover a variety of topics, including technology, stress management, self-esteem and creativity, among many more. You could have your child select a TED Talk they find interesting, and after watching it have them type up a short summary of what they learned or even just have a discussion. This is a great way to get your kids excited about learning by letting them research topics that peak their curiosity and interest.
•YouTube Kids
When you think of YouTube, you may think of funny cat videos and reaction channels, but YouTube Kids is an app that has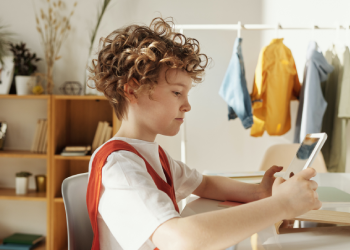 been carefully curated for kids. Using it, your child can stream their favorite shows as well as get ideas for arts and crafts projects, science experiments or even a new hobby they'd like to pick up. It also has parental controls, so you can monitor what your child looks at and when.
•Google Arts and Culture
While most museums are closed right now, that doesn't mean you can't introduce your kids to the greatest in arts and culture. Using Google Arts and Culture, you can take virtual tours of some of the most famous museums and historical sites around the world. You can tour the Sydney Opera House, the Lincoln Home National Historic Site and the White House, among many, many more.
•Duolingo
To make learning fun, why not try learning a new language? Duolingo is a free site that has lessons for over 20 languages, including French, German, Japanese, Arabic and more! This is even something that the entire family can get in on. For example, you can have a family taco night to practice your Spanish, or go on a family walk and identify everything you see in French. The possibilities are endless! Plus, studies show that learning a second language can improve memory, boost brain power and even improve performance in other academic areas.

At times like these you can never be too protected, which is why it's a great idea to get insurance for your electronic devices. Our plans are affordable, easy-to-set up and provide first-rate coverage. Click here to learn more and get your free quote!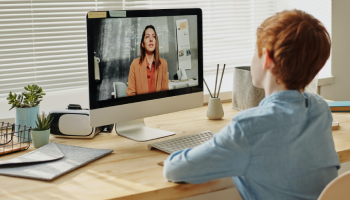 If you are a teacher or IT director at a K-12 school and would like to insure Chromebooks, iPads and other school-issued devices students are taking home, please visit this link: www.worthavegroup.com/short-term-k12. Worth Ave. Group is offering short term coverage for schools impacted by shutdown. FREE Unlimited Repairs! Accidental Damage & Theft covered!