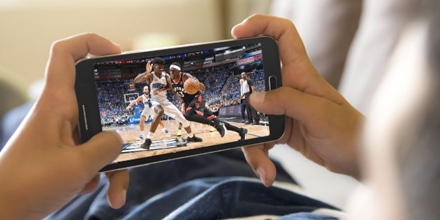 If you are a sports fan, you know the NBA finals are about to start. When you know there's a big game coming up, we know you can't miss it. Whether you're going back to class or work the next day to chat with your sports-fanatic friends or your just following your favorite team, you can't be left behind!
Unfortunately, if your streaming on a mobile device, you can sometimes miss out. Be sure to follow along for some tips to save your device's battery and keep your device in tip-top shape, so you don't miss a thing.
---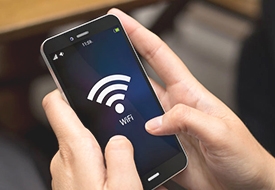 Connect to Wi-Fi
First, the best thing to do is connect to a Wi-Fi network. This will save the data included in your wireless data plan (and prevent the dreaded buffering)! This also prevents your mobile device from heating up too much because of all the data being used and your device working too hard. Then, turn your brightness down. This will help save your battery life, so you don't miss the big shot!
Options in case you don't have cable
If you don't have cable/antenna, use TV screen share devices/apps (like Chromecast) to watch on your TV. Or you can hook up your laptop with an HDMI cable to connect to your TV.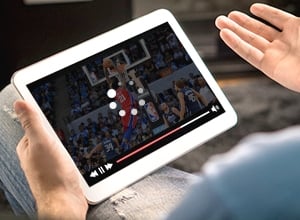 Internet speed
If you have several devices on your connection, this will strain your network. You will see this if your internet connection slows down, the picture becomes poor quality, or you experience buffering. The best way to get ready for a big night of binge-watching or watching a big sporting event is to go around your house and find the devices that are connected to your Wi-Fi and either put them in airplane mode, turn them off, or simply disconnect them from the network. Then, you'll be guaranteed the best viewing experience that your network will allow.
Do an Internet Speed Check (make sure your Wi-Fi is on) --- restart your device or router if your connection isn't the best. Switch to SD if you are having buffering issues. If you know you will have speed issues, avoid watching during peak internet times (7pm-11pm).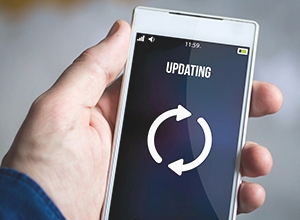 Keep your device up to date
Of course, taking steps to maintain your device is very important in order to properly stream any event from your phone. Regularly update your device and clear your cache. And lastly, make sure you have an antivirus software or app installed. Follow these tips and you will be ready to stream all season!
---
Insurance is a great choice!
Finally, be sure you have your device insured in case your device gets dropped or gets wet from celebrating a big shot or a buzzer beater! We offer affordable smartphone, laptop, and tablet insurance for every sports fan.