Noise-cancelling headphones have been around for a, surprisingly, long time. Dr. Amar Bose first came up with the idea for noise-cancelling headphones in 1978, after she realized that was difficult to enjoy listening to music with the roar of the airplane engine going on in the background.
As time has passed, the technology behind noise-cancelling headphones has steadily improved. Nowadays, noise-cancelling headphones can drown out a multitude of different sounds: babies crying, humming, engines, or other everyday noises.
However, not all noise-cancelling headphones are created equal; the ability of each individual pair of headphones to block out sound is specific to each pair. So how does all of this work? Let's take a look.
---
How do noise-cancelling headphones work?
Noise-cancelling headphones rely on "inverse waves" to block outside noise from entering the headphone. Inside each pair there are multiple processors and different sound technology that effectively produce the waves. A microphone in the headphone takes the outside sound and then sends a signal to the headphone to create a specific frequency wave that then cancels out the incoming sound. This is known as an inverse wave. The microphone picks up the incoming sound pitch and its decibels, sending a signal to the processor to create an inverse wave to cancel it out.
---
How do I make sure I'm getting the right pair of noise-cancelling headphones?
When you go to buy a pair of noise-cancelling headphones, understand that every pair of headphones is going to only be able to block specific sound waves, not all sound waves. Make sure that the pair that you buy is able to block sound waves that you come into contact with most often; if you're a frequent flyer make sure that the headphones you buy can block engine noise. If you live in a busy city, make sure you buy a pair that can cancel out voices.
---
What are the best noise-cancelling headphones on the market right now?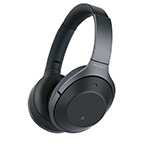 Sony WH-1000XM2
Cost: $348.00
The Sony WH-1000XM2 noise-cancelling headphones work to eliminate background noises with digital noise-cancellation. These headphones are able to detect what activity you are doing, whether you are walking, sitting, running, etc., and then adjust the ambient sounds that come into the headphones accordingly. The Sony WH-1000XM2 benefits from touch control as well: you can place your hand on the right ear cup to automatically turn the volume down, skip a track, change the volume, and take or make calls simply by touching either headphone cup. Beyond these smart touch controls, there is also a smart voice assistant that you can access by touching the headphone.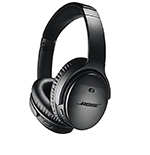 Bose QuietComfort 35 (Series II)
Cost: $349.00
The Bose QuietComfort 35 (Series II) headphones are some of the best noise-cancelling headphones on the market. The Bose QuietComfort 35 has a dual microphone system that allows for clear phone calls and allows for access to your phone's smart assistant, whether that is Google Assistant, Bixby or Siri. Additionally, the Bose QuietComfort 35 has volume-optimized EQ which changes the sound in your headphones based on your surroundings automatically.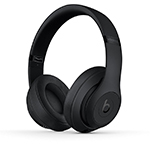 Beats Studio3 Wireless
Cost: $349.95
Beats, a short while ago were the most popular headphones on the market, in fact, they were so popular that Apple bought the company for 3 billion in 2014. Though other companies have tried to reach the level of "cool" associated with the Beats headphones, they still provide one of the best pair of noise-cancelling headphones on the market. The Beats Studio3 Wireless Headphones have dual mode adaptive noise-cancelling technology which automatically changes the sound out of the headphones based on the song. The Beats Studio3 has incredibly soft ear cups which allow for a flexible custom fit, to allow for maximum comfort.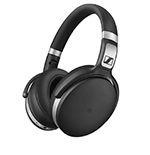 Sennheiser HD 4.50 BTNC Wireless
Cost: $189.00
The Sennheiser HD 4.50 BTNC Wireless headphones have outstanding sound quality, even with wireless connectivity. They use NoiseGard active noise-cancellation to reduce ambient outside noise levels to improve the listening experience. The integrated microphone helps to adapt the sound and allows for smart music control. The Sennheiser HD 4.50 BTNC Wireless headphones benefit from the integrated technology that helps to deliver a smart crisp sound.
---
Deciding on the best pair of noise-cancelling headphones can be a difficult process. Make sure that the pair you decide to buy is properly fitted to your needs, and that you don't just buy based on advertising or fluff. Not every pair of headphones can do the same thing and work the same way, but if you do the right research and understand the capabilities of the technology, you'll be in good hands with your purchase decision.