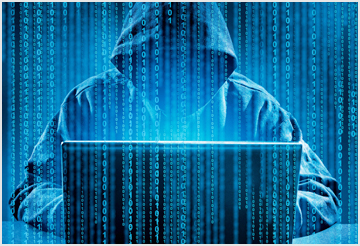 As our world becomes substantially more digital, online hackers are increasingly prevalent throughout our society. Whether trying to access your social security information, credit card number or other personal property; the online world has become a potentially dangerous place for you to store your personal information.
In the following post, we have outlined 3 helpful tips to help protect yourself from online hackers. Make sure to take all precautionary measures and protect your information accordingly!
---

1. Passwords: In a digital world, password security is incredibly important. It's important to password protect all of your accounts with complex hard to guess passwords. Also make sure to occasionally update your passwords to further protect yourself.
Additionally you should lock your phone with a pin or fingerprint lock as these are both difficult to replicate.

2. Web Safety: When you're surfing the internet, be wary of threats and scams. Phishing scams still exist; never give out personal information to people and online entities that you do not trust. Additionally because of the impact of social media, catfishing is becoming extremely prevalent. Don't open random links on Facebook, Twitter, or Instagram or in Email from people or accounts that you do not trust. Make sure to double check that emails and messages you receive are legitimate and are from the businesses you deal with.

3. Digital Security: When you set up your accounts online make sure that they are secured. When you answer security questions, give complex answers that aren't easy for other people to guess. Don't link your Facebook and Google accounts to random websites. Don't use open Wi-Fi on your phone, switch to data instead. Keep yourself and your personal information as safe as possible so that your devices aren't compromised.
---
We hope you find the above tips useful! And, while the above recommendations are meant to aid you in keeping your information protected, we can help protect you from accidental damages to your electronic devices! At Worth Ave. Group, we offer insurance policies on many electronic devices, including: smartphones, tablets, laptops, gaming systems and more! We cover damages including: accidental damage, cracked screens, liquid submersion, theft, vandalism, fire, flood, natural disasters and power surge by lightning depending on the device. Don't leave yourself unprotected from accidental damages!