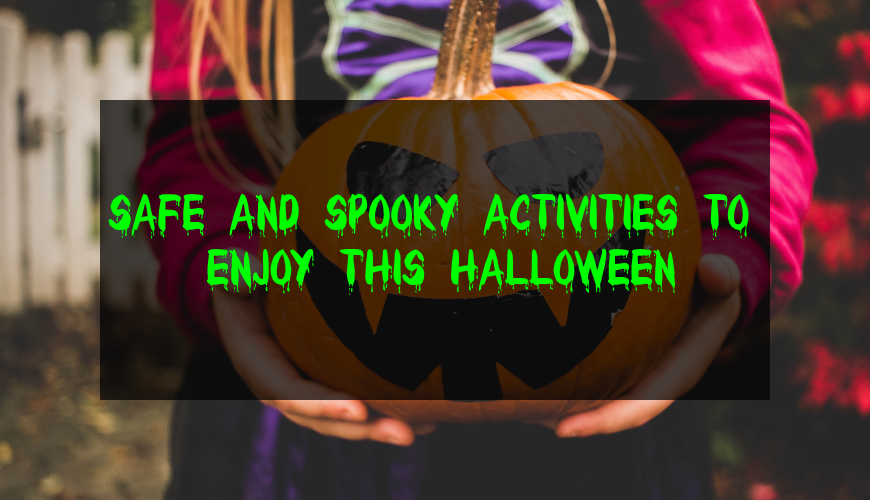 Do you love Halloween but also want to make sure you and your loved ones stay safe? We've got you covered! Here are some safe and spooky activities that you and your family can enjoy this Halloween:
•Have a Scary Movie Marathon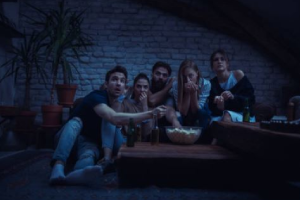 With all the movie streaming services available, you can easily plan an exciting and scary line-up. If you consider yourself a horror enthusiast, there's even a streaming service called Shudder which only features horror, thriller and supernatural content, for just $5.99 a month!


•Try Out Some Fun Recipes

From witch finger cookies to mummy pizzas, there are lots of fun Halloween recipes out there for you to try. Tasty has a collection of 69 fun recipes, which include everything from Area 51 Alien Eggs to Pumpkin Spiced Latte Cinnamon Rolls. Time to start cooking!


•Create a Halloween Music Playlist

Nothing sets the mood like some spooky music. Have fun creating a Halloween playlist on YouTube, Spotify or wherever you get your music!


•Listen to a Spooky Podcast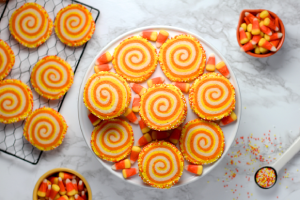 Want something to keep you occupied while you clean the kitchen or go on your morning run? Try a spooky podcast! If you like true stories to scare your socks off, try Two Girls One Ghost or And That's Why We Drink. If fictional stories that make you want to sleep with the lights on are more your thing, check out Light House, The Black Tapes or Borrasca. Want more recommendations? Take a look at our previous blog post all about our favorite spooky podcasts and apps!


•Have a Zoom Halloween Party
Just because you're practicing social distancing doesn't mean you and your friends still can't get together. Try hosting a Zoom Halloween party, you can show each other your costumes, watch a movie and even do a few rounds of Halloween trivia!



•Watch Some Creepy YouTube Videos
There are various YouTube channels that focus on creepy content. If you like Creepypasta and true stories from the web, check out CreepsMcPasta for stories that will be sure to keep you up at night. Do you like a dose of whimsy with your scary? Take a look at Scary Fairy Godmother for videos about the dark origins of some of your favorite fairy tales as well as some frightening retellings. Do you prefer true crime? Try Stephanie Harlowe's Harloween series for true stories that will chill you to the bone.


•If you're Trick or Treating…Be Safe!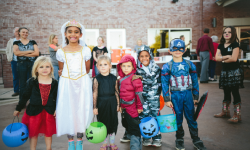 If you're planning on taking the kids Trick or Treating, follow all precautions to make sure everyone stays safe. Make everyone mask up, stay at least six feet away from those not in your immediate family and make sure no candy is eaten until everyone's hands are washed. If you want more helpful tips, check out the CDC's Halloween guidelines.




Whether you're browsing on your laptop for delicious recipes, listening to a podcast on your smartphone or watching creepy videos on your tablet, your electronic devices are important. Make sure they're protected from drops, spills and other potential frights. Get a FREE quote today!