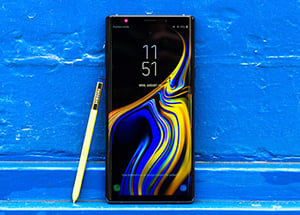 The never-ending carousel of new smartphones continues to churn out new models as we head into the latter of 2018. The most recent of these smartphones worth noting (no pun intended) is the Samsung Galaxy Note 9. As Samsung continues to try and remedy its issues in 2017 with its Galaxy Note 7 model, there have been numerous improvements made to the Galaxy Note 9 aimed at strengthening its foothold verses Apple's iPhone models.
In the following blog, we dive into the Galaxy Note 9 and highlight everything you need to know about Samsung's newest smartphone model!
---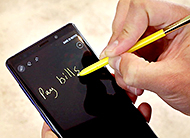 Specifications
The Galaxy Note 9 makes its first bold move with its size. Unlike many smartphones that aim to create a smaller screen, the Note 9 has a pretty large screen size with a 6.4-inch display. An additional feature to the Note 9 is the brand new S Pen stylus, which can operate as a wireless remote.
Battery
The battery implemented in the Galaxy Note 9 is a 4,000-mAh which translates to an average of two days of battery life, according to tests. This is right on level with most of the most recent Apple iPhone models and is relatively identical to the battery life on the previous Note 8.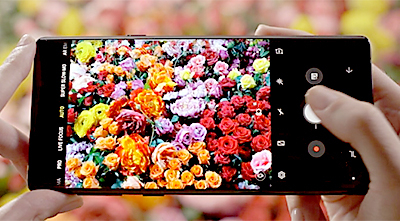 Camera
One of the features most raved about on the Galaxy Note 9 is its camera! With a newly implemented AI feature that can detect what it is photographing and adjusts the lighting and exposure accordingly. While comparable to both the iPhone X and Samsung's other smartphone model, the Galaxy S9, this camera is still among the best on the market!
Performance
The Galaxy Note 9 incorporates the Snapdragon 845 from Qualcomm, which is one of the more advanced mobile CPU's. High performance is the key for this new smartphone model with 6GB of RAM. In addition, the high quality resolution on the Note 9 is perfect for watching videos, movies and playing games.
Price
The only immediate negative that is being reported about the Galaxy Note 9 is the market price of $999.99. Much like the Apple iPhone X, you will need to pay a steep price for the added benefits and features provided by each brands flagship model.
---
So are you interested in buying the Samsung Galaxy Note 9? If so, make sure your device does not go unprotected from a variety of unforeseen accidental damages. We cover damages including: accidental damage, cracked screens, liquid submersion, theft, vandalism, fire, flood, natural disasters and power surge by lightning depending on the device.