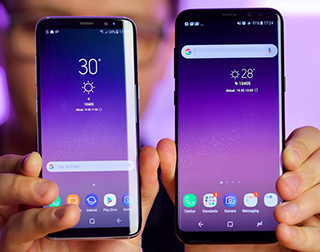 The Samsung Galaxy S9 is set to be released on March 16th, but that hasn't prevented product reviews of Samsung's newest device to be released online. With the production and release of new smartphones reaching an all-time rampant pace, it can be difficult to collect the facts and knowledge necessary to determine which smartphone best fits your needs.
That's where we come in! After scouring the internet, we have compiled reports and features that will help you decide whether or not the Samsung Galaxy S9 is the right smartphone for you in 2018. Enjoy!
Specifications and Dimensions
The Galaxy S9 boasts a 5.8-inch, 570 display along with a 5.75 oz. overall weight, this makes for a comfortable fit for Android users. It comes with an Octa-core Qualcomm Snapdragon 845 processor that has aided the Galaxy S9 in becoming known as the fastest Android smartphone on the market. To the excitement of many users, the S9 also comes with the increasingly rare headphone jack and options of 64 GB, 128 GB, 256 GB worth of storage.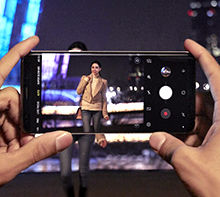 Camera
The device contains a 12-megapixel rear-facing camera, along with an 8-megapixel front-facing camera. One of the cooler features of the S9 is its' ability to capture video in 4K! The Galaxy S9's camera is a Dual-aperture camera, which is designed to allow more light and reduce image noise leading to much better photos. Lastly, the camera is billed as water-resistant and allows for the capture for super slow-motion videos.
Battery Life
Much is still unknown about the actual battery life of the Galaxy S9, but what we do know is that the device contains a 3,000mAh battery. Various tests have shown that its potential run-time is between 14-16 hours, though, it's worth noting that this is still a rumor. Its Octa-core Qualcomm Snapdragon 845 processor leads many to believe that there should be increased longevity of the S9. Only time will tell, though!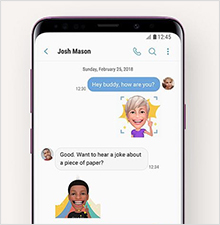 Additional Features
One of the latest features to be introduced as an answer to Apple's animojis is Samsung's AR Emoji feature. The feature allows you to scan your face and create a 3D avatar that can be used in GIFs and videos. There have been a decent amount of reported bugs and issues with this feature that really call attention to is being in its first generation of product development. While this feature is probably not the determining factor as to whether or not you purchase a device, it's worth noting that there is plenty of room to improve here for Samsung.
Price
Upon its release, the price of the Galaxy S9 is listed at $720, while the larger S9 Plus is closer to $850 in market price. Comparatively, this is significant markdown from Apple's latest hot release of the iPhone X ($999) and only slightly up from the less glamorous Apple device, the iPhone 8 ($699). All in all, given the feature mentioned above vs. the cost, the $720 price point is more than a fair price for the new Galaxy S9!
As you can see from the above information, all signs point to the Samsung Galaxy S9 measuring up as one of the better smartphones on the market. If you can, comfortably, front the cost of the device and prefer Android devices, then we highly recommend this device! We still encourage you to do your due diligence prior to making any decision regarding your smartphone of choice. Stay tuned for more analyses of newly released devices!