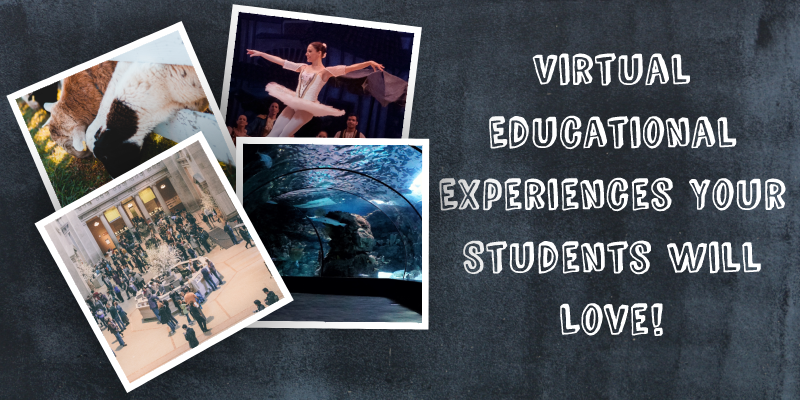 Looking for activities that will keep your students interested while also ensuring their safety? There are a plethora of virtual field trips, tours and other activities that provide an immersive, educational experience – without having to leave the classroom!
•Google Arts and Culture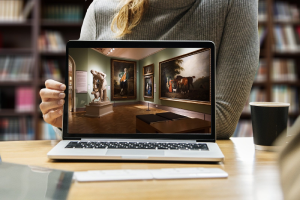 If the idea of trying to wrangle your class through a crowded museum sounds like an accident waiting to happen, why not try a virtual tour? Google Arts and Culture has virtual tours for many of the world's most famous art museums including the Van Gogh Museum in Amsterdam and the Metropolitan Museum of Art in New York.
•Shows
Due to the pandemic, many theaters and performing arts groups are offering shows that you can stream online. The Royal Ballet in London has online only performances and Playbill.com has a list of upcoming shows that you can stream for free.
•Digital Libraries
Due to social distancing guidelines, libraries around the country have begun making their collections available online. Check with your local library to see if this is an option for you.
•NASA at Home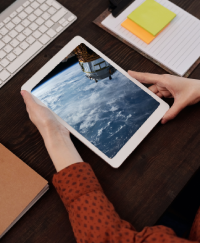 Looking for a classroom experience that's literally out of this world? NASA at Home features several exciting virtual tours including tours of Mars, the Moon, the International Space Station, and the Johnson Space Center.


•Virtual Zoo Field Trips
Learn more about wildlife from the comfort of your classroom! Due to CDC restrictions, zoos around the world have started offering livestreams and virtual tours. You can watch tigers at the San Diego Zoo, admire the history of the London Zoo (the world's oldest scientific zoo), or check out the elephants at the Taronga Zoo in Sydney.
•Explore a Farm
Teach your students where their food comes from by taking a virtual field trip to a farm. National Agriculture in the Classroom has several virtual tours where you can learn about milk processing, harvesting crops and growing fruits and vegetables.
•M&Ms Factory Tour
What kid doesn't love chocolate? Have fun and learn how these delicious little morsels are made with this free virtual tour from the Food Network.
•Virtual Escape Room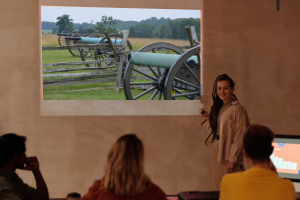 Enrich your students' teamwork and problem solving skills with a virtual escape room. There are escape rooms for all ages, interests and themes, including the Mandalorian, Harry Potter, Marvel, Stranger Things and more.
•Tour the National Aquarium
Explore aquatic wildlife with a virtual tour of the National Aquarium in Baltimore. You can also view livestreams of blacktip reef sharks, jellyfish and tropical coral reefs.
•Tour the Gettysburg National Military Park
Enhance history class with a virtual tour of Gettysburg. Built around the sixteen stops on the self-guided auto tour, each video takes you through a site that played an important role in the Battle of Gettysburg including McPherson Ridge, Little Round Top and Spangler's Spring.

Make sure you students don't miss out on a virtual field trip due to a cracked Chromebook screen or a dropped iPad. Protect your classroom's electronic devices with a comprehensive insurance plan from Worth Ave. Group. Get your free quote today!