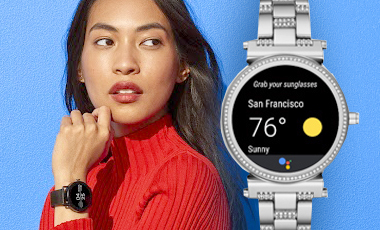 Undoubtedly, the Smartwatch industry saw a major boost in 2017, and its momentum doesn't seem to be stopping in 2018. According to sources, smartwatches sales are expected to hit 71 million devices this year, which would be up significantly from the 41 million sold in 2017. Additionally, projections would have you believe that the market is expecting to swell to 140 million unit sales by 2022. Regardless, though, now seems like a great time for companies to be entering into the smartphone market. Thus the latest company trying to get a piece of the pie is none other than global giant Google.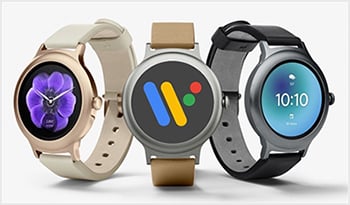 While the Apple Watch has taken a real strangle-hold on the industry, there is little doubt that Google has the confidence it can make a serious impact on the industry. In fact, its plan is rumored to take its first steps in the fall of 2018 with the release of not one, but THREE new smartwatches under its own Wear OS! The three new smartwatches, code-named Ling, Triton and Sardine, are expected to resemble Apple's watches in terms of offering different sizes. To learn more about Google's Wear OS, visit https://wearos.google.com/.
---
In terms of the features, all three watches are expected to include GPS, LTE and VoLTE support. And, although not confirmed for all of the models, "some" of the models are expected to also include a heart rate sensor, much like the Apple Watch. The anticipation surrounding the new watches is for one of the devices to be a more of a "sport" watch, will likely include more of the fitness tracking capabilities.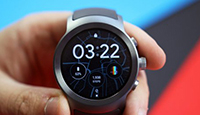 Another popular rumor, surrounding Google's new Smartwatch designs, is connected to its close relationship with Qualcomm. Expected to be included in the smartwatches is Qualcomm's brand new chip, the Qualcomm Snapdragon Wear 3100. The biggest advantage to incorporating the new chip into these Smartwatch designs is its power management feature named "Blackghost". This is expected to assist the devices in providing much improved battery life over other makes and models. Rumored battery life is expected to reach about two days' worth of battery life.
None of these rumors have been officially confirmed, but it seems that over the coming months we will be finding out much more about what to expect prior to its official announcement at Google's annual Pixel event in October of 2018. Stay tuned!