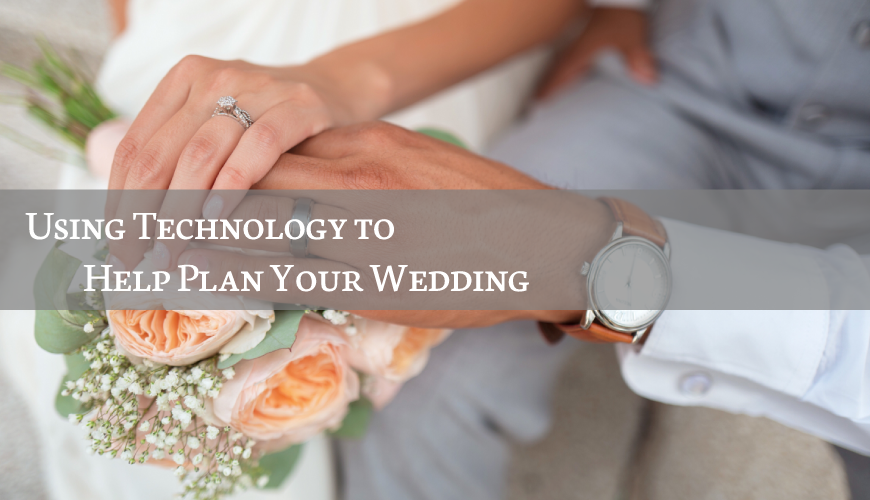 As many people will tell you, planning a wedding is one of the hardest things you'll ever have to do. Between starting the registry, making all your appointments and staying organized, it's a lot of work. Here are a few ways technology can make planning your wedding a little bit easier:
•Live Stream the Ceremony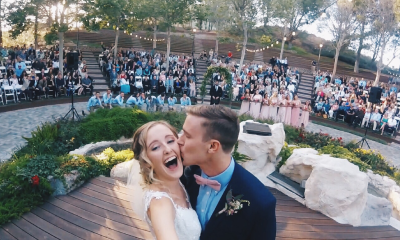 Whether you're practicing social distancing or have family or friends who can't attend, live streaming your wedding is a great way to make sure everyone is included on your big day.


•Create a Custom Hashtag
Keep track of pictures on Instagram by creating your own hashtag and asking your guests to use it whenever they post a picture.


•Use a Virtual Wedding Planner
If all the planning has you feeling overwhelmed, take a little off your shoulders by using a virtual wedding planner. Sites like TheKnot and Zola have free, easy-to-use planning tools that will help you stay organized.
•Create a Wedding Pinterest Board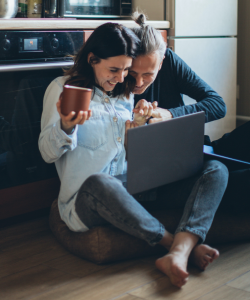 If you're in the beginning stages of planning and need help choosing a color scheme or theme, Pinterest is a great place to start.


•Use Google Calendar to Stay Organized
Between dress fittings, cake tastings and visiting venues, your calendar will start to become very full very fast. Google Calendar is a free, easy way to keep yourself organized and ensure you don't miss any important meetings.


•Universal Online Registries
Unlike store registries that only let you list items from their store, universal registries such as Zola, Amazon and Blueprint will let you list items from several different retailers.


•Rent a Tux Online
Renting a tux can be a headache. Between finding the right place and multiple trips for purchase and fittings, the whole process can be a headache. Thankfully, brands like The Black Tux, Generation Tux and Men's Wearhouse are making the process easier. All you have to do is choose a tux, put in your measurements and have it shipped right to your front door.


•Use Virtual Workouts to Get Fit Before Your Big Day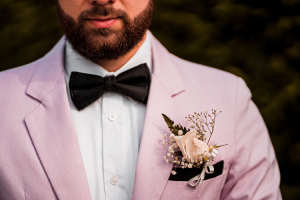 Who has time to go to the gym AND plan a wedding? With YouTube, you can find your favorite workouts and do them from the ease and comfort of your living room.



While you're busy planning for your big day, the last thing you want to be doing is worrying about repairing or replacing a damaged smartphone or laptop. Our comprehensive policies will cover your devices in the event of a spill, cracked screen or theft. Visit our website to get a free quote today!